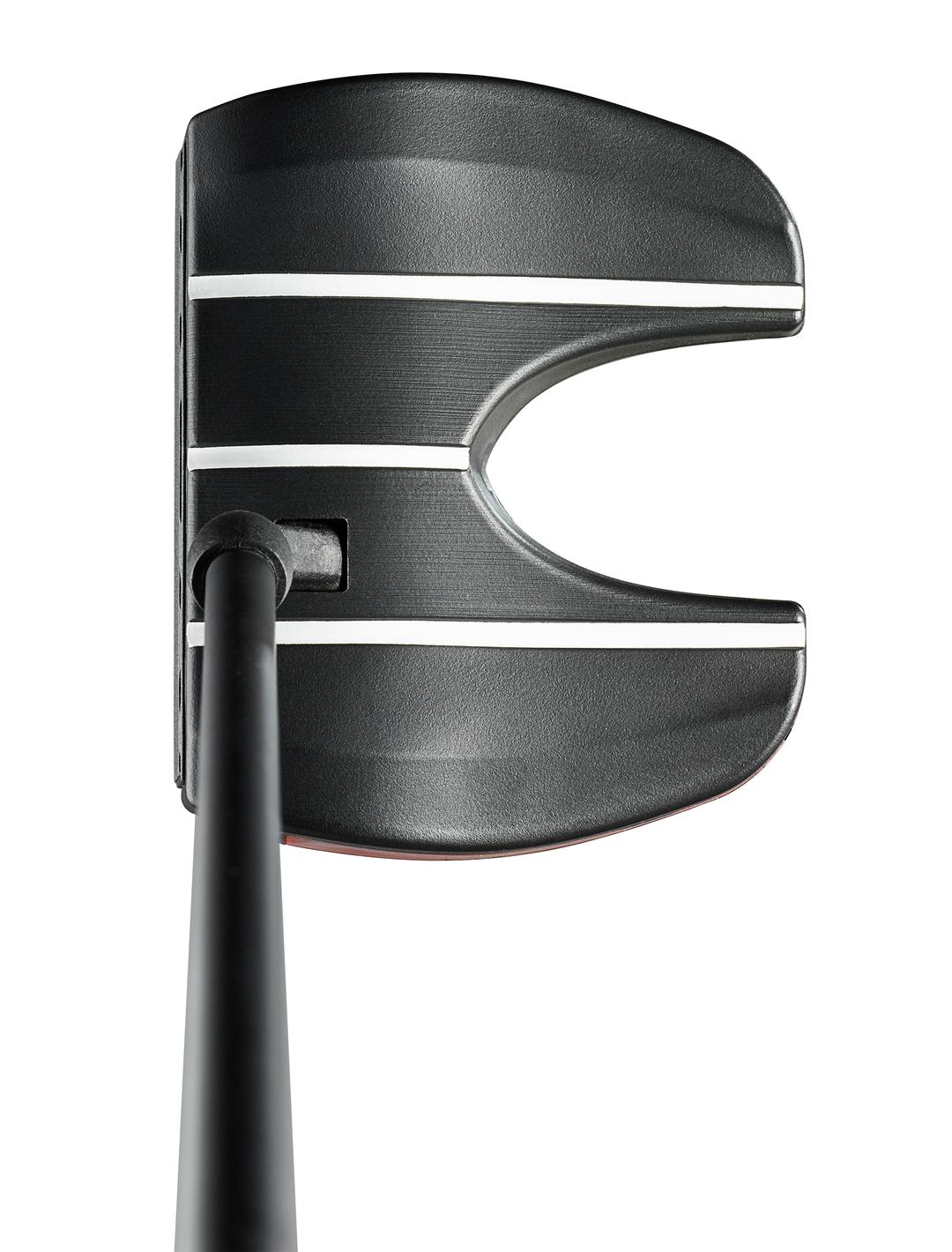 THE VALE IS MADE UP OF:
A High-Performance Polymer (HPP) head shape and injection molded construction
A tungsten-infused nylon face insert
An ultra-light carbon fiber shaft and EVA grip
Patented head, sole, and balance point design features
THE RESULT IS A PUTTER THAT IS YEARS AHEAD OF ITS TIME
Optimal alignment because it stands alone in the address position
Feel and roll that can even meet the demands of tour players
Confidence and consistency that will help you MAKE MORE PUTTS
FEATURES
Stands alone at address position for optimal alignment
Progressive head shape frames ball and target line from behind
Insert face is tuned to optimize performance, feel, and roll
LOVE THE NEW PUTTER ⭐️⭐️⭐️⭐️⭐️
I love the new putter. They're going to send me a shorter shaft and switch it out because they sent the standard one out. I love love love the putter more than anyone I've ever used. Thank you for designing it

MY PUTTING WAS BETTER ⭐️⭐️⭐️⭐️⭐️
Just got mine and wasn't planning on using it. Took it out and was shocked how much better my putting was. I am severely left eye dominant and line putts up wrong. This really helped.

IMPROVED MY PUTTING ⭐️⭐️⭐️⭐️⭐️
I don't recommend much but this putter has noticeably improved my putting. I'm a low single digit handicap and always thought these were douchey, but I've changed my mind. I hate taking the time lining up the line on the ball and I thought I'd use this and get behind the club and it works just fine for that (unless it's windy, it'll fall over, recent rule change helps this ). How I use it to my benefit- I don't set the club up and get behind to check the line. I get over it normally to adjust my line then when ready I barely let go of the putter to let it sit and balance properly then I lightly regrip and go. 100% has caused my setup to be consistent over and over and caused me to grip it much lighter to give me more feel.
The question about the oversized grip- they use a thin wrap like a tennis grip to lighten the weight so it'll balance. I would think an oversized grip would be too much. The weight of shaft and grip is a lot less than normal and takes a short time to get used to but well worth it.
LOVE MY BLOODLINE ⭐️⭐️⭐️⭐️⭐️
After putting with my new Bloodline putter for a couple of weeks, my confidence on the greens is steadily on the rise. It's a great aide in lining up my putts and has an awesome feel. I track my number of putts per round and have dropped my total number of putts by 10%. I have great confidence that this percentage will grow.