YOU WILL BE A BETTER PUTTER.
Best balanced, no nonsense putter I've EVER had the good fortune to have in my possession. Most dependable putting that I've done in YEARS!!!!
-Rob C
Being a PGA Professional, I can only say that everyone that i have shown my Bloodline putter to has been amazed at how easy it is to make putts, or at least burn the edge with the vast majority of putts. The #1 comment I hear is "It's like cheating, it can't be legal".... Loving my Bloodline!
-John P
Have just played few round with the putter. Already saved about 4 strokes per round as I have improved on the alignment and aiming correctly. Now is only about speed. !! Makes putting much easier and fun. Thanks Bloodline Team
-Luis E
Liquid error (templates/page.gem-44321701967-template line 16): product form must be given a product
Liquid error (templates/page.gem-44321701967-template line 16): product form must be given a product
HOW BLOODLINE MAKES YOU A BETTER PUTTER
ALWAYS KNOW WHERE YOU'RE AIMED

Aligning from behind has proven to be a superior aiming technique and gives players the ability to consistently aim at the target.

The stand up ability allows players to set up in the exact same location on every putt. No longer worry about having too much forward press or the toe too far off the ground.

SELF DIAGNOSE YOUR STROKE

Simply line up an 8 foot straight putt from behind and hit the putt. If you know you are aimed at the hole and you miss, you know that did not bring the putter back to square at impact.

Feel free to chat, email, or call us with any questions

2018 and 2019 Award winner

Has been used on every major professional tour

Want to test it? Order now and if you don't like it simply return it.
DON'T TAKE OUR WORD FOR IT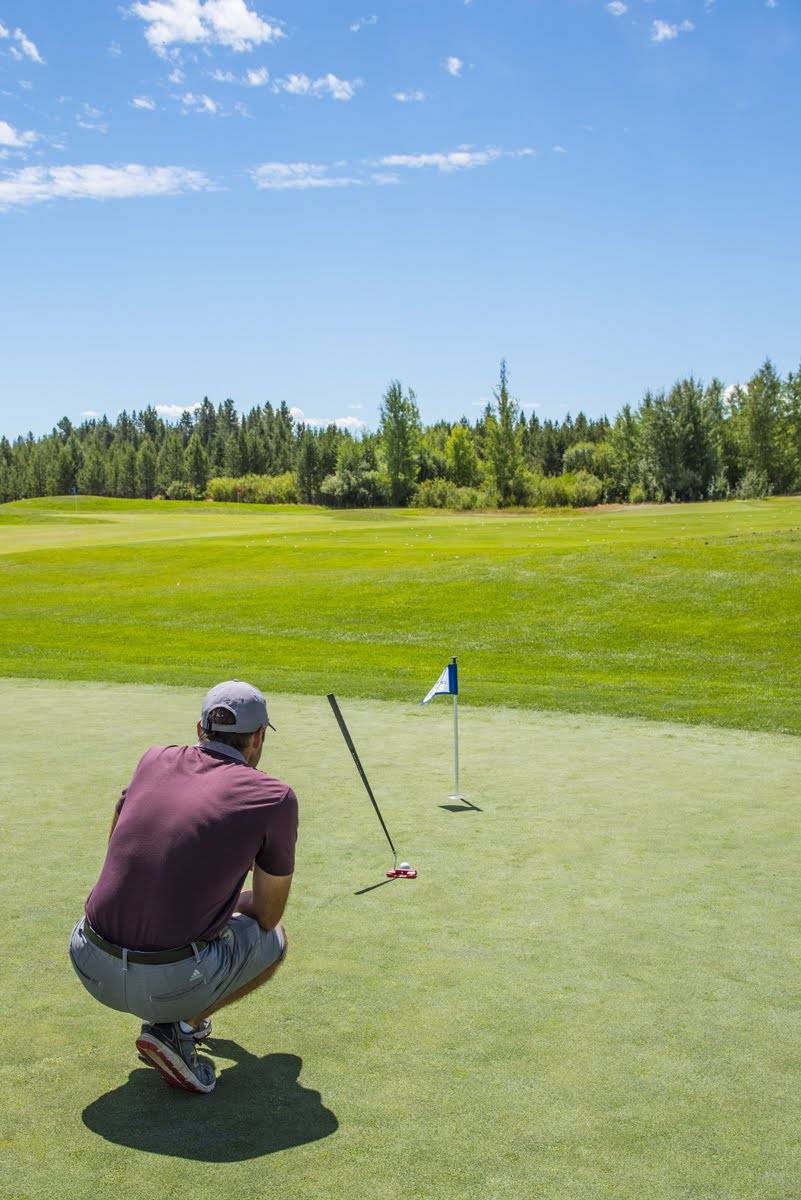 "Bloodline is amazing in every way........ This putter takes innovation to a new level, while keeping the looks and feel as sexy as possible. It's soft, rolls true, and now I never have to question my line again. This putter is an absolute game changer! I'm proud to be a part of the bloodline team!!"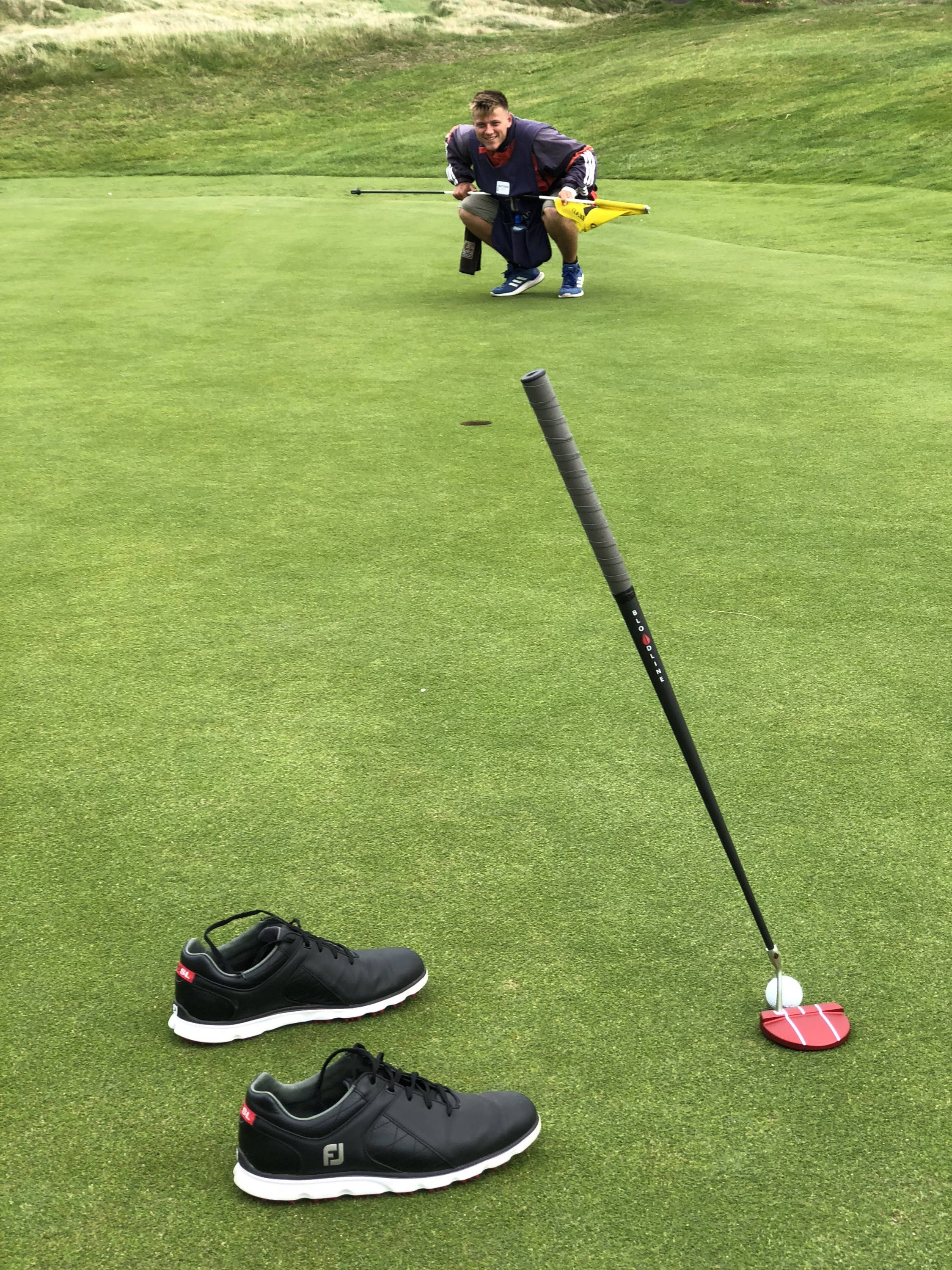 "Put in the bag couple weeks ago. First round with I had 5 birdies and a ton of saves. I just line it up, adjust if needed and stroke it down the line. No practice strokes needed, Bloodline putter is that good!"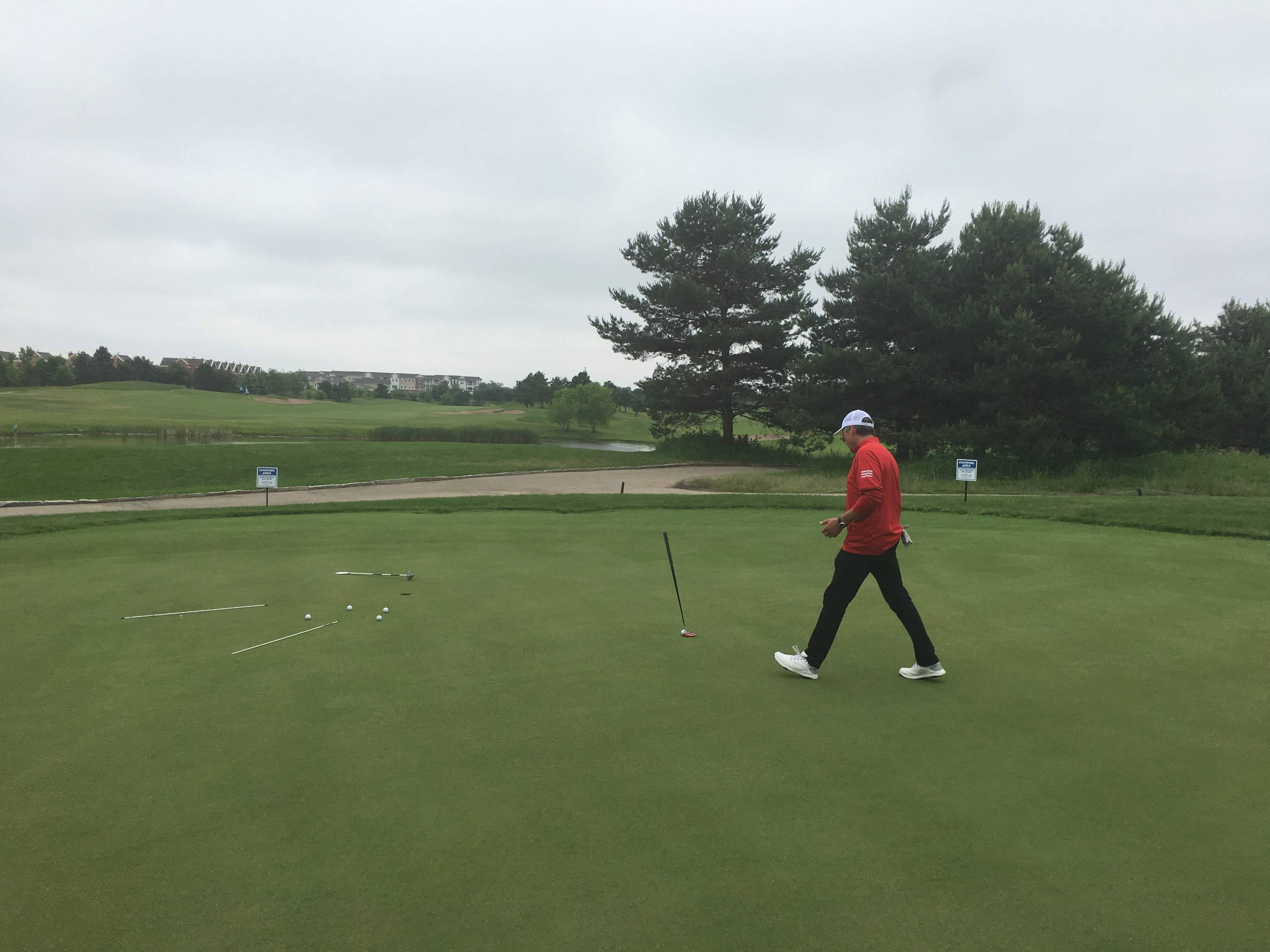 "Surprising how many times my line was out. Builds a lot more confidence on back stroke knowing you're happy with the line. Already saved me a lot of money on the course. Thanks guys!"
THE INDUSTRY LEADING STAND ALONE PUTTER
This tour quality putter not only stands alone, but it has been used by Hall of Fame golfers in multiple Majors since its introduction in 2017.

DEVELOPED BY PROVEN GOLF PRODUCT EXPERTS

The founders have over 50 years of golf product development experience and are from the "BLOODLINE" that established Diamana, Taylormade, and Odyssey.

ULTRA-PREMIUM FEATURES AND CONSTRUCTION

Bloodline's combination of a 40 gram super premium shaft with a 3 piece multi-material CNC milled head deliver the ultimate feel and performance.